The Requirements
To be a good fit for this opportunity you should have:
A bachelor's degree in a technical field
Multiple years of experience leading in a quality production environment, including experience in a Quality Engineer, Industrial Engineer, or Process Engineer role
Experience with Quality Inspection & Audit processes with defined CARS and remediation to drive performance optimization, with the goal to become a subject matter expert (SME)
A strong understanding of how to find root causes and drive improvement
Demonstrated ability to lead, coach, and develop effective teams without direct control
Excellent teamwork and collaboration skills
Excellent written and verbal communication skills
Strong presentation and facilitation skills, with the ability to present to medium to large groups about current projects and provide training around new SOPs
Excellent understanding of Quality Management Tools to include at least a few of the following: Six Sigma, Statistical Process Control, MS-Excel, Visio, DOE, DFR, etc. Quick question for you - click here
Ability to multi-task and handle tasks with competing priorities
Proven analytical and problem solving skills
Ability to effectively and efficiently use Microsoft office programs (Excel, Word, and PowerPoint, Access) or comparable programs
Demonstrated ability to lead, acknowledge, develop people and implement a strategy under crisis situations to ensure compliance
The ability to be a change agent with energy, passion, and enthusiasm
Preferred but not required:
Six Sigma or Lean GB certification highly desired or the ability to attain within 1 year
Experience with ISO-14001 implementation and compliance
You'll be asked to travel about 3-4 times per year, mostly within the U.S., for training and to visit customer sites. Though you'll work day shift, which is generally 7-4 M-F, you will be asked to do some night and/or weekend work if needed, such as to work with the third shift team to implement projects.
The Role
Your key goal will be to drive positive change in product quality. On a day-to-day basis, you'll look at defects, find root causes, come up with engineering solutions to eliminate defects, etc. You'll also manage change control, data collection schemes, test methods & equipment, standard instructions, audits, manuals and other routine quality system areas.
As an overall goal, you'll work to implement a quality management system, control plans, and SOPs for the plant. This will include use of tools including Lean Management System and Stand Work.
Quick question for you - click here

In general, approximately 75% of your work will be quality engineering, and the other 25% will be process related.
You will collaborate with a variety of people both inside and outside of the organization. You'll work with two process techs to improve equipment management, machining processes, etc. External to the organization, you'll work with suppliers.
For more specifics on the role, see the below list of what some of your specific tasks will include:
Supporting elements of the QMS (Quality Management System), including corrective actions, supplier quality management, customer complaints, change control, audit processes, standard procedures, test methods and process controls
Deploying Standard Work through operating system, teaming with operations to improve COQ performance to 1% and conducting training to achieve goal
Conducting formal "RCA" root-cause analysis and "CAR" corrective actions to understand and eliminate defective products
Developing process controls to reduce process variation to target control limits
Generating quality scorecards and reports for all aspects of plant quality, not limited to and including NPS, CARs, SCARS, COQ
Routinely updating SOPs and training materials to reflect continuous improvement to quality
Completing incoming raw material inspection, in-process "visual inspection, and "EOL" finished goods inspection, auditing, and controls for entire Graham Plant & Warehouse
Teaming with Finance to update weekly and monthly performance reports, corrective actions, and associated financial impacts to plant
Monitoring, controlling, and analyzing product and process quality to meet internal and external customer requirements
Participating in continuous improvement initiatives
Partnering with production in detecting root causes for defects during production phases
Working with management staff in analyzing data for the purpose of developing and implementing preventative measures to limit or eliminate quality defects
Facilitating Lean Six Sigma process improvement opportunities throughout the plant, acting as the plant ambassador for quality and process excellence
Responsibility for site RMA/RFC process to include evaluation, processing, and corrective actions and disposition
Abiding by, supporting and ensuring compliance with state and federal regulations, AADG policies and procedures and the ASSA ABLOY Code of Conduct
Note: this description is intended to give you a general overview of the position and is not an exhaustive listing of duties and responsibilities.
Why ASSA ABLOY
Professional development
-- if you don't already have experience with Lean, Six Sigma, or ISO 14001, this will be a great opportunity for you to learn those competencies. You'll also be able to develop your skill as a dotted-line leader.
Success through innovation
-- if you enjoy creating new things and solving challenges, you'll fit right in at ASSA ABLOY. We continue to push the boundaries of our industry, including offering electromechanical products, secure identity systems, and wireless technology. Our senior leadership is committed to driving growth through innovation.
Career options
-- this role will allow you to showcase not only your technical skills but also your leadership skills and ability to deliver results -- the kinds of characteristics that can open multiple career paths within ASSA ABLOY.
Robust performance
-- ASSA ABLOY continues to grow and thrive. In addition to organic expansion, we continue to acquire new businesses. Our exciting growth has given us room to take on large projects and make changes for the betterment of our business.
Great environment
-- your direct supervisor is enthusiastic about his work and excited to move the company forward. Throughout ASSA ABLOY we've created a culture that allows talented, energetic people to flourish. That culture includes a strong belief in the value our products and solutions deliver, an emphasis on integrity and an appreciation for the power of teamwork. These are just some of the reasons we have very low turnover; people like working for ASSA ABLOY.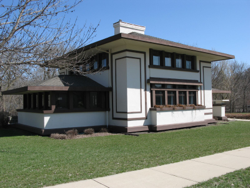 Great place to live and work
-- located about halfway between Des Moines and Minneapolis, Mason City is a handsome smaller city (population ~30,000) in a beautiful setting. It is the hometown of Meredith Willson and was his inspiration for River City in "The Music Man." You'll find a wide variety of recreation activities across all four seasons, and our school district falls in the top 15% in the nation for academic achievement. We enjoy the strong sense of community of a smaller town, but as the county seat of Cerro Gordo County, we also have great amenities, like major retail stores. Relocation assistance is available for highly qualified candidates. For more about Mason City, check out
VisitMasonCityIowa.com.
Clicking on this link will open a new browser window, but be sure to come back to submit your resume!
Excellent compensation
-- in addition to a competitive salary and bonus incentive program, we offer comprehensive benefits. The benefits package includes all you would expect, plus some nice surprises, like a 401(k) plan with a generous company match
as well as
a base contribution, flexible spending plans, tuition reimbursement and more.
Pictured: Above, classic stile and rail architectural wood doors are the pride and joy of the Maiman Company. They combine high-quality and long lasting beauty for surprisingly low cost. Vertical stiles and horizontal rails add structural integrity to a "floating" panel or panels in the center. Below, the Dr. G.C. Stockman House in Mason City, designed by Frank Lloyd Wright, is a classic example of Prairie School Architecture. Mason City is home to largest concentration of Prairie School architecture of any city in Iowa. Photo by Pamela V. White.
Keys to Success
Just as important as your technical insights and innovative spirit will be strong interpersonal and communication skills. You will interact regularly with a variety of professionals at all levels and will be responsible for gaining buy-in for new processes and procedures. You'll pave the way for ongoing success by establishing relationships and acting as a strong facilitator, influencing and motivating others in a matrix environment.
You will come to the role with enough experience to be self-driven, accomplishing goals without a lot of hand-holding, but will be flexible and eager to learn more. You'll keep projects moving forward even when your supervisor isn't in the office, and will keep others moving to complete their associated tasks as well.
In addition, to be an outstanding Quality/Process Engineer, you will:
Demonstrate initiative -- the Quality Manager will be a resource to you, but you will need to assume ownership of your projects and goals.
Be resourceful -- you may need to search for resources to ensure you're doing your best job. For example, if you've never experienced ISO 14001 you'll need to be proactive about tracking down the information you need to work through the process.
Employ excellent follow through habits -- you'll do your best to communicate clearly and keep all stakeholders in the loop.
Remain flexible -- you'll often be asked to manage multiple projects and priorities, and there will always be more to learn as you grow in your role.
About ASSA ABLOY
ASSA ABLOY Wood Doors manufactures and distributes top quality wood and metal doors and frames for commercial, industrial, and institutional construction. In addition to doors and frames, our products include hardware such as bolts, hinges, locks, and exit
devices. The company ensures synergy between and among leading brands such as Baron, Ceco Door, CURRIES, Dominion Building Products, Fleming Door Products, Frameworks, Graham Wood Doors, The Maiman Company and Security Metal Products. We also operate several regional Service Centers to facilitate assembly and distribution.
ASSA ABLOY Wood Doors is part of
ASSA ABLOY Americas
. The Americas division's head office for the ASSA ABLOY Group companies in the North, Central and South American markets is located in New Haven, CT. The division has over 9,000 employees and is comprised of over 30 operating companies who manufacture and market architectural door hardware (locks, exit devices, door closers and hinges), hollow metal and wood doors, and access control systems. Leading brands include Adams-Rite, Ceco, Corbin Russwin, Curries, Fleming, Folger Adam EDC, Graham, HES, McKinney, Norton, Rixson, Sargent, Securitron and Yale.
We are an ASSA ABLOY group company. Headquartered in Stockholm, Sweden, ASSA ABLOY is the strongest global player in the door opening industry, with over 150 companies operating in more than 40 countries and over 10 percent of the world market. ASSA ABLOY's mission is to provide complete opening solutions, backed by value-added services, to help people feel safer and more secure, thus creating more freedom in their lives.
We are an EEO/AA/Vet/Disabled employer.